Instructions to Upload to Wheaton Access
Requirements to Upload to Access
1) FirstMate must be on version 4.0.344 or greater.
2) The latest version of the Wheaton Access software needs to be installed.
3) The move must be rated.
Uploading an Order to Access
The following steps are completed within FirstMate.
1) Right click on the order you want to upload.
2)Click the "WWW" button.

3)Click "Yes" to Prepare Customer for Wheaton Registration
4) Make sure the job is rated and the required fields are populated.
5) The required fields are:
A) Booking agent
B) Delivery Date
C) Load Date
D) E-Mail Address
6) Click the "Prepare" button.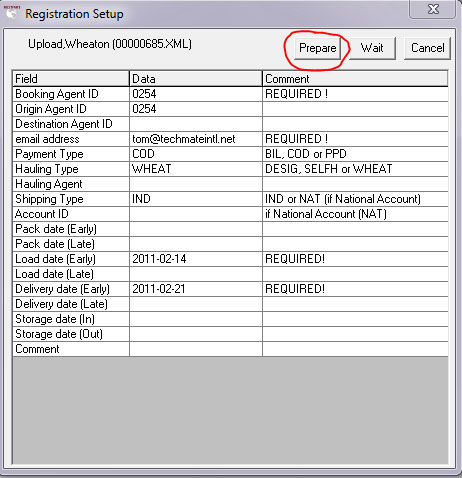 7) Note the location of the XML file and exit from the Wheaton Registration Screen.
The following steps are completed within the Wheaton Access program.
1) From the Home screen click on the Estimate/Orders Tab
2) Under Create Shipment click on the "Import" button
3) Click the "Browse" button and select the file in the location you noted in Step 7 above.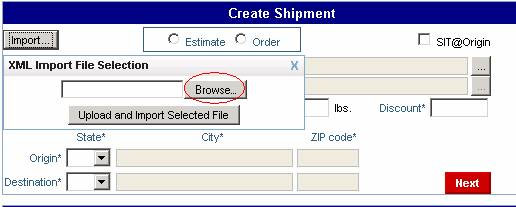 4) Click the "Update and Import Selected File" button to import the order.
If the order imported properly Access will open the order on the users screen. If the file did not import for some reason nothing will change on the Access screen.